Audio ToolBox
Plateform: AVBx Range
Smart, expandable and sustainable: meet AuviTran's versatile and flexible platforms bringing convergence among network technologies and audio interfaces.
With two 19" rack chassis AVBx3 and AVBx7 both available in StageBox or Installation modes, plus 14 interface cards, build the configuration you need.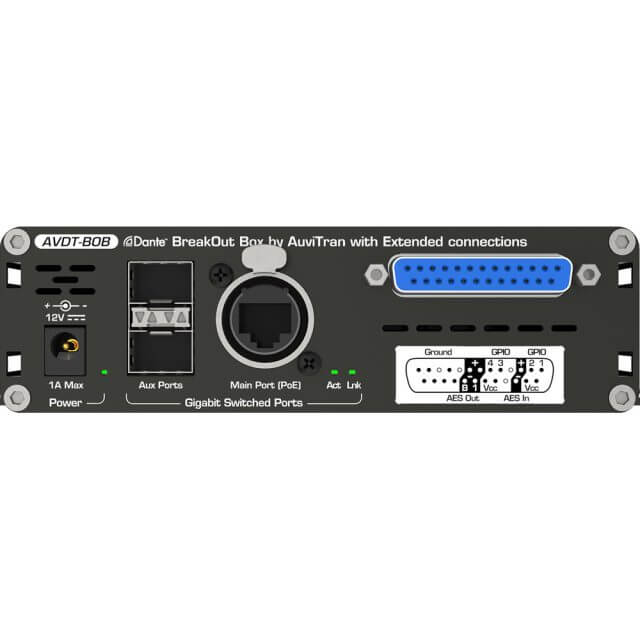 AVDT-BOB
Compact Break-Out-Box
The AVDT-BOB is a compact Dante break out box with embedded Digital Signal Processing.

AV-WALL
Dante Interface for wall mount
The AV-WALL-DT4i Dante Mic/Line Interface is a cost-effective wall box in an incredible small size of less than 45x45mm.
The AV-WALL-DT4i offers 64dB of true preamp gain on 2 professional XLR Mic inputs and 40dB of gains at line level on a stereo mini Jack connector. All gains can be controlled remotely via network or locally via direct rotative push buttons per steps of 1dB.
Meet us at PL+S2019
2-5-8 April2019
Frankfurt am Main
Hall 8.0 A70