About us
Who are we?
Since 2003, AuviTran works on Audio Networking Solutions.
Located close to Grenoble, France, AuviTran develops audio network products, ToolBox and management software, and sells its products worldwide through its network of distributors.
AuviTran's solutions in a few adjectives…
Smart and flexible
AuviTran proposes versatile, smart and flexible platforms bringing converge among network technologies and a large choice of audio interface cards.
Expandable
Products fits your need, pick your own version, whether you need a 1U/2U rack, a StageBox or Installation version or just a new card that will allow you to upgrade your system later.
Sustainable
All AuviTran products are designed and realized with passion, with concern for the environment and a choice of quality materials. They are designed in France and made in Europe.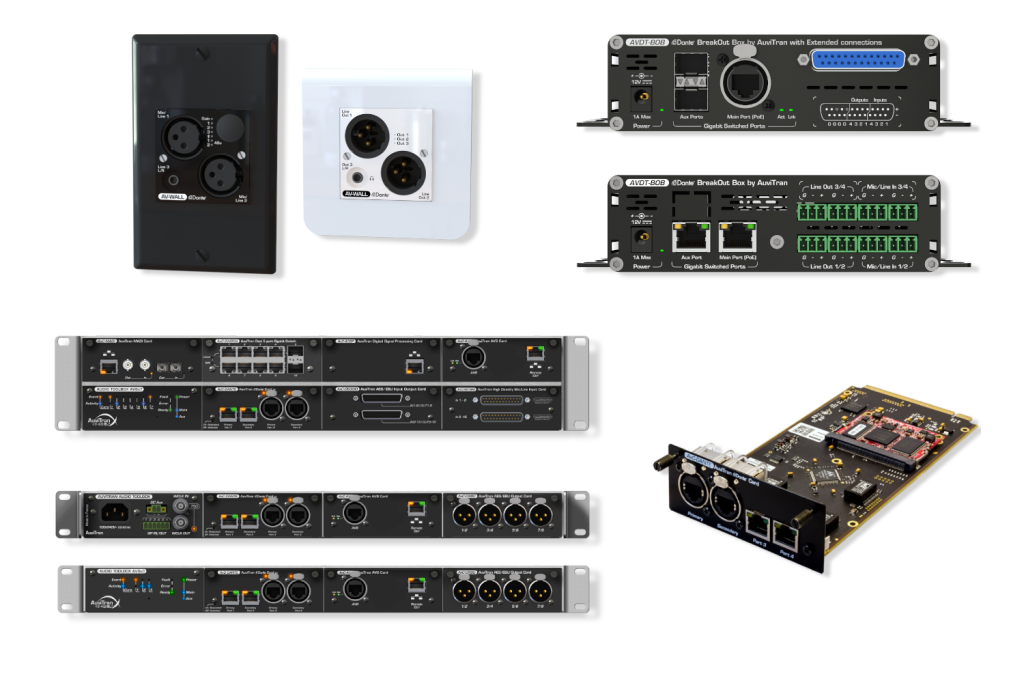 AuviTran proposes a wide range of audio networking products (Audio Toolbox, Network Bridges, Breakout Boxes, Software).
The AVDT-BOB products are compact Dante Microphone Breakout Boxes with analog and AES3 in out and DSP integrated.
The AV-Wall provide hyper compact wallplate that fit in 45x45mm Mosaic space.
AuviTran's devices are available all around the world thanks to our distributors: New York, Dubai, Tokyo, Hong-Kong, Singapore, Lohne and many others…