Audio Toolbox
Plateforme: Gamme AVBx
Intelligents, évolutifs, durables: les boitiers AVBx3 et AVBx7 de la famille « Audio ToolBox » permettent une convergence simplifiée entre les technologies audio en réseau et les interfaces audio traditionnelles. Les boitiers AVBx3 et AVBx7 sont au format 19″ pouces sur respectivement 1U et 2U de hauteur. Ils sont disponibles en mode scène « stageBox » (/SB) et installation (/IS).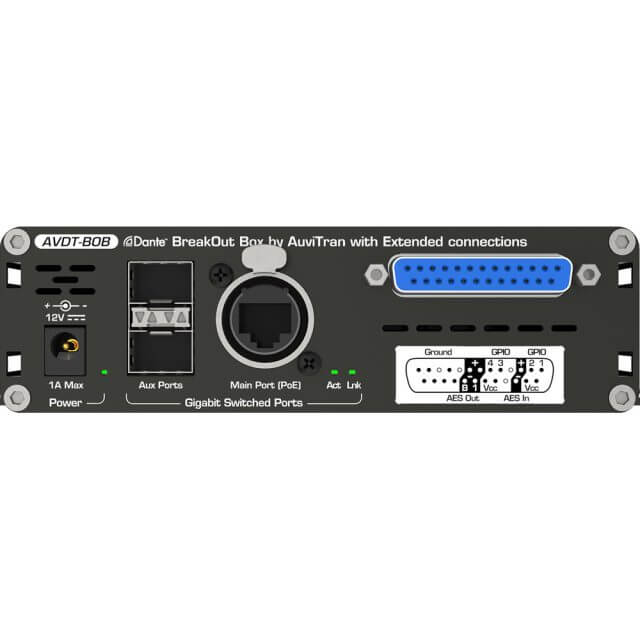 AVDT-BOB
Compact Break-Out-Box
Boitier d'entrées-sorties Dante, AES67, AES/EBU

AV-WALL
Dante Interface for wall mount
The AV-WALL-DT4i Dante Mic/Line Interface is a cost-effective wall box in an incredible small size of less than 45x45mm.
The AV-WALL-DT4i offers 64dB of true preamp gain on 2 professional XLR Mic inputs and 40dB of gains at line level on a stereo mini Jack connector. All gains can be controlled remotely via network or locally via direct rotative push buttons per steps of 1dB.
Salons & Evènements
Rejoignez-nous
Venez nous rencontrer à PL+S2019
2-5 Avril 2019
Frankfort