AVS-Monitor
AVS-Monitor is a free Windows software that allows:
Detect and manage the settings of all AuviTran devices, as well as some other manufacturers.
Configuring Inter-Format Audio Gateways (Dante / AES-EBU / AES67 / Madi / Cobranet / EtherSound / ADAT / Analog)
AVBx7 & AVBx3M Internal Audio Routing Control (Matrix)
Remote monitoring of audio channels (up to 895) in mono, stereo and 5.1.
Equipment monitoring with alarm history.
Supervision and easy configuration of networks (AxC-SWD5G) with a page to configure your VLANs, redundancy etc...
Easy clock configurations on different networks with the possibility of several master clocks (AxC-DX4I / AxC-ADSP / AxC-DS32IO boards) on same networks.
Tunnel control MADI over DANTE.
Signal Processing, Trim / EQ / Comp / Delay. (AxC-ADSP & AVDT-BOB).
AxC-AX4M card configuration for remote control on RIO or AD8HR mode.
EtherSound Net-Patch integrated management.
Integrated firmware manager for AuviTran equipments.
Network QOS diagnosis.
Import / export of devices and network architecture.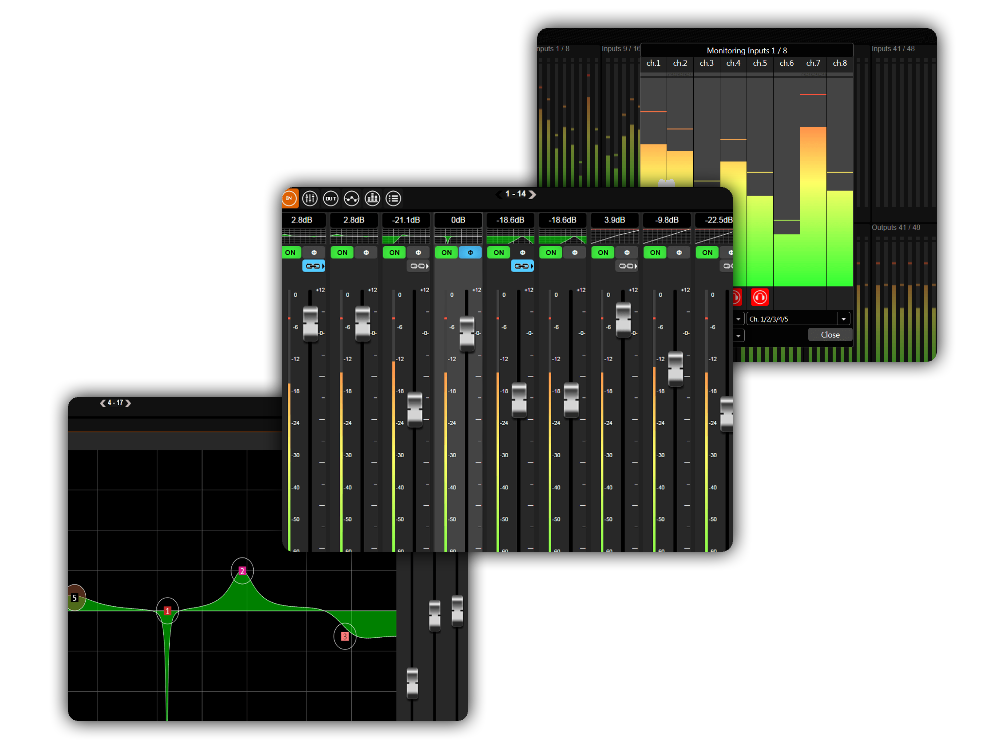 Downloads
| | |
| --- | --- |
| New release candidate: V6.84.02 (August 2023) | |
| Stable release: V6.82.26 (May2023) | |
| AVS-Monitor for Windows XP | |
Infos

Release candidate release note.

Evolution: Add AxC-AES67 card support.
Fix : Name with Yamaha prefix (Yxxx) always authorized for the AxC-Dante devices.

Stable version release notes.

Evolution: Multi webview management .
Evolution: New gain management (R68-2000 recommandation ).
Evolution: New save all AVBx presets.
Evolution: New MILAN-certified AVB firmware.
Evolution: Support for AxC-Dante-A7 cards.
Evolution: New internal communication protocol (performances x8).
Evolution: Added new automation AxC card not present.
Evolution: Added IP address in the control view.
Evolution: Added presets backup and restore functions.
Evolution: Added 'reset to factory settings' on one slot only.
Evolution: Added check the new firmware for AV-WALL and AVDT-BOB.
Fixed: SWD5G reverse configuration.
Fixed: DSP channels name with space.
Fixed: DT4I advanced vs standard mode.
Fixed: DT4IO IP address.
Fixed: WebServices installation.
Fixed unmanaged automations.

Ethersound driver and mandatory instructions for Windows 10/11 installation.

Warning: you must always check if you have an EtherSound already installed.

On Windows 10/11, never reinstall an EtherSound driver version on a previous one...

If you have a previous version and you really want to install it again:

1. Remove first the current Ethersound driver
2. Reboot your computer
3. Install the new driver version