AxC-ADSP : DSP and ASRC card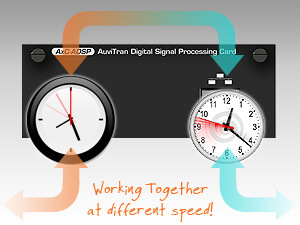 Using one slot only, this brand new Toolbox card can act as an Asynchronous Sample Rate Conversion (ASRC) card or as a Digital Signal Processing card.
ASRC enables to exchange 2x64 audio channels between an AxC-Card working at a different frequency or with another clock domain than the other cards.
Up to 3 cards can be used in an AVBx7, allowing for 4 asynchronous clock domains!
Dante Compact Breakout Box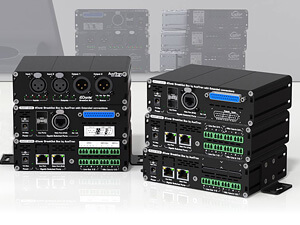 The AVDT-BOB is a range of compact Dante analog/digital Break Out Boxes with embedded Digital Signal Processing. The AVDT-BOB has state-of-the-art analog microphone preamplifiers for a very high audio dynamic and quality over Dante at a very contained price. It embeds a smart DSP for advanced internal audio mixing and effect processing.